The next Prize Tournament will begin in:
First 32 people allowed to join get in.
Talking in clan after the tourney starts will get you kicked
Pick 1 deck. You start with this deck every game. First, second, third, fourth, semifinals, finals, and any other game. No changing decks the entire tournament.
Games will be best of one round until the finals, the format then switches to best of three rounds.
Not using the exact same deck that you started with against your previous opponent will result in disqualification.
Failure to abide by the rules results in disqualification.
If you notice a violation take screenshots. If the streamer/mod doesn't see it and no screenshots are provided the violation is null.
All disqualifications will be finalized by the streamer.
In the event of a prize being awarded, no prize will be given to the last tournament winner or the streamer, though they are allowed to enter. If the streamer wins we will do a giveaway for it.
In the event of a prize being awarded it will be a US iTunes/GooglePlay gift card & Canadian iTunes so make sure you can redeem it. If unable to redeem it no other compensation will be awarded.
You have 24 hours to redeem the gift card or else you are forfiting rewards.
Anyone in the clan 30 mins before tournament will be kicked. Keep in mind clan bans you for 24 hours if you are kicked. Leaving does not ban you.
Purposefully playing the wrong people when the tournament has started results in a ban from future tournaments.
Failure to read the rules does not exempt you from the rules.
"This content is not affiliated with, endorsed, sponsored, or specifically approved by Supercell and Supercell is not responsible for it. For more information see Supercell's Fan Content Policy: www.supercell.com/fan-content-policy
Decks
Clark Kent's Miner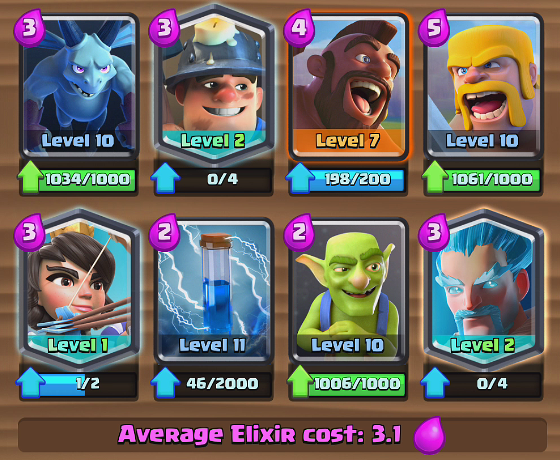 Earth's Miner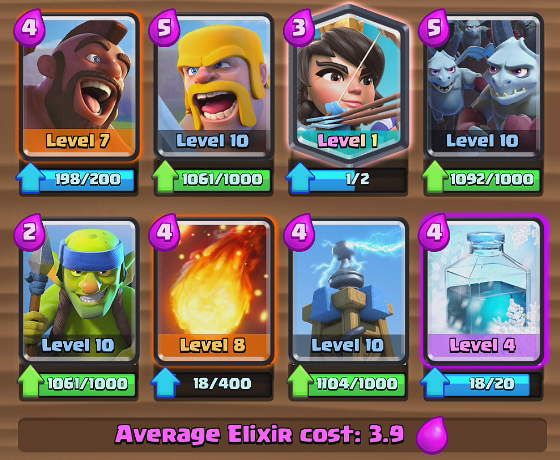 face plaming's Miner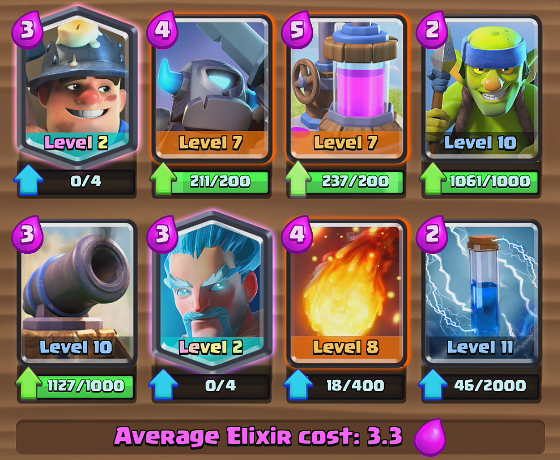 Whittle's Miner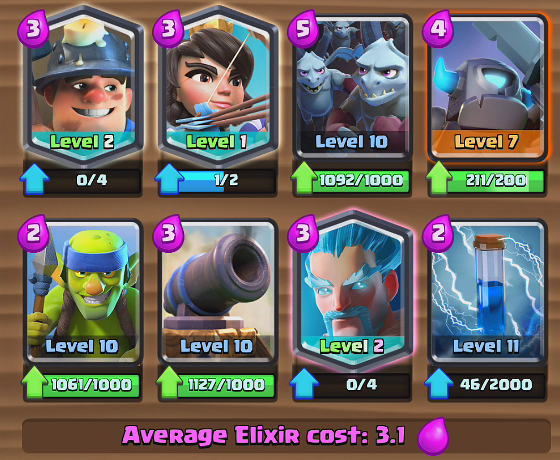 Whittle's Royal Giant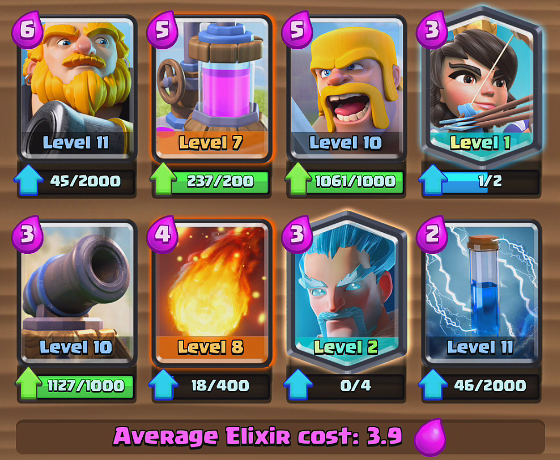 Chief Z's Royal Musketeers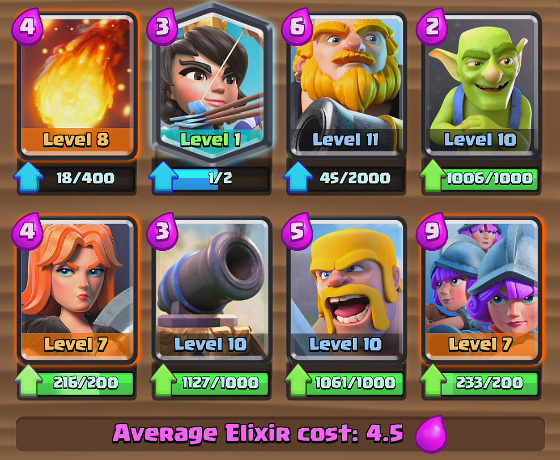 Tournament Points
Points are awarded for participating in tournaments. More points are awarded for how well a player did. Since the Prize Tournaments are more competitive they are worth more points than. The point system works like this:
Prize Tournament Points
1st Place = 9 points
2nd Place = 6 points
3rd & 4th Place = 3 points
5th-8th Place = 1 point
Fun Tournamet Points
1st Place = 3 points
2nd Place = 2 points
3rd & 4th Place = 1 point
Top Tournament Players
Stream Schedule
Monday - If I stream it will be from 4-9
Tuesday - 4-9
Wednesday - 4-9
Thursday - 4-9
Friday - 4-9
Saturday & Sunday - I might stream all day, I might not stream at all
Tournament Schedule
All tournaments start at 8est
Tuesday - All levels - No trophy minimum
Wednesday - All levels - 2000 trophy minimum
Thursday - All levels - 2400 trophy minimum
Friday - All levels - Semi-Invitational - 3000 trophy minimum
Heart Raffle
On the Saturdays at 8 cst we will do a raffle giveaway for $10 iTunes card. 1k hearts = 1 raffle entry
For Heart Giveaways the top 10 hearts at 8cst will be entered into the raffle (you have to be online)
For each 1,000 hearts you will receive 1 raffle ticket
The prize will be a US iTunes or GooglePlay
Heart Rewards
20k hearts = Play me 1v1
5k hearts = deck review
Stick Rewards
!dr card1, card2, card3, etc = 1000 sticks - I'll review your deck